The Campo Bonito Mine District is located near Apache Peak in the Santa Catalina Mountains, Arizona.
Camp Bonito GPS coordinates are: Latitude: 32°33'29"N; Longitude: 110°44'8"W.
Zoom into the Google map for a closer view of Camp Bonito. The actual camp is located off the Old Mount Lemmon Highway, just outside of Oracle, Arizona.
The Campo Bonito mining claims are 1 mile ENE of Apache Peak and about 2 miles SW of Campo Bonito. The claims were also active during 1943-1944 by E. H. Molson and E. J. Ewing. 1
Download a free sample of "Treasures of the Santa Catalina Mountains" and purchase the full print or Kindle version on amazon.com. Read samples chapters from the book below.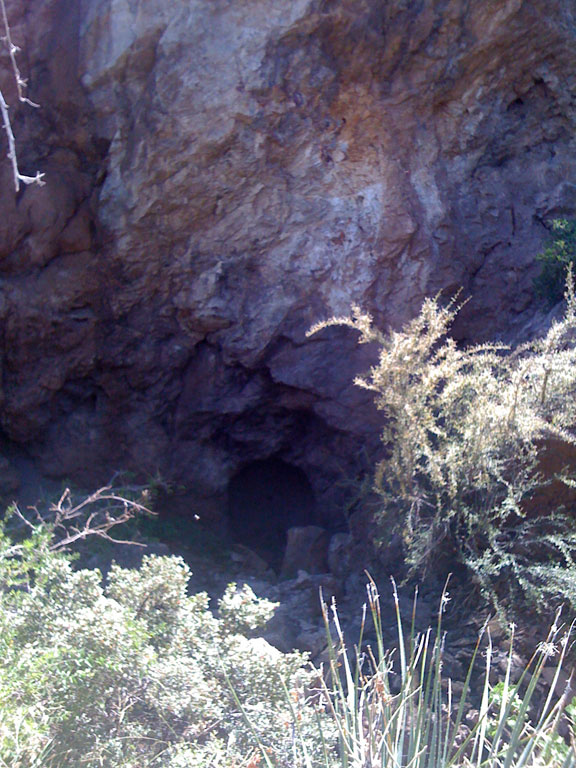 Cody Stone is mined and designed as jewelry grade gold and silver in quartz from the mountains of the Santa Catalinas.
Cody stone specimens and hand made items are on display at the Oracle Inn Steakhouse & Saloon in Oracle, Arizona. Get a tour of the area, see artifacts of the Iron Door Mine and Southwest, and mine for gold with Flint Carter.

Camp Bonito, Oracle, Arizona
---
View Larger Google Map of Campo Bonito
Campo Bonito and the High Jinks
The Campo Bonito mine is about seven miles northeast of Oracle, Arizona in Pima County. The town of Oracle, located on the northside of the Santa Catalinas is north of Tucson, Arizona.
The Catalinas is the region of the fabled Mine with the Iron Door (Lost Mine), which inspired the novel of the same name by Harold Bell Wright.
Nearby Campo Bonito is the High Jinks Ranch, the site of one of Cody's mining claims. A ranch that was built by Johnny Baker after Cody died still remains. The property currently is in renovation.
---
---
© 2011 AZentertain.com. All rights reserved. Entertainment Magazine network. BZB Publishing, Inc.