Annual La Fiesta
de los Vaqueros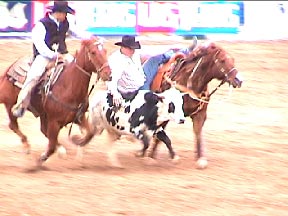 Video/Photography: Robert Zucker, AZentertain.com All rights reserved. May not be reproduced without permission. 2001.
Rodeo Video Short
Get an overview of the Tucson Rodeo events.
Watch from behind the scenes during the
Rodeo in this short 2 minute video.
This Quicktime movie should start playing immediately if you have Quicktime installed on your computer.